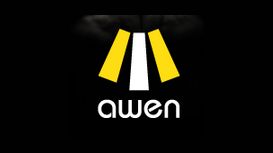 However, they don't get personalized attention they desire and need without a hefty price tag. This class option is the most cost effective and requires you to take increased responsibility for your own workout. Each session has between 8 and 10 participants. Awen personal trainer will set the workout plan for you when you arrive and you'll go to work!
A deep tissue massage releases muscle tension and corrects the majority of musculoskeletal problems. Awen sports massages are carefully designed to the clients' specific needs, preventing further injury and promoting recovery.
Anthony's sporting background includes ironman triathlon, triathlon marathons, adventure racing, mountain biking, cycling, rugby and surfing. With a high degree of health and fitness, Anthony has also worked and trained with rescue teams which require top performance levels at short notice.
---
Reviews and Ratings
We do not have any reviews about Awen Sport available right now.