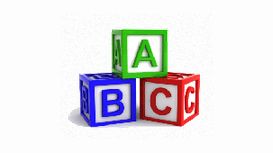 I was inspired to become a a Certified Infant Massage Instructor (CIMI) with the International Association of Infant Massage (IAIM) after attending a course with my 6 week old twin daughters.
Sarah suffered with bad colic and when it was at its worst, I was up literally the whole night with her. Her twin sister Olivia had a dairy allergy (which was undiagnosed until she was 6 months old) and suffered with extremely bad trapped wind and constipation. I did not know much about the classes before going, but just wanted to try anything to help alleviate their discomfort. I found that the massaging really helped both the girls, especially with the wind and constipation with very productive results!
I soon found out the other valuable benefits from attending these classes especially the valuable one to one bonding time with each of them which also helped me learn about their cues, likes and dislikes more.
---
Reviews and Ratings
We do not have any reviews about Baby Massage Teesside available right now.