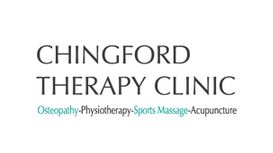 Osteopathy can be used to treat many musculoskeletal problems that you may be suffering with. We always advise that the earlier we see you the faster your recovery will be. We have many different treatment techniques at our disposal and below is an explanation of just a few.
Fundamentally, Osteopathy is about the whole person, YOU. When you attend a treatment session our aim is to obviously treat the presenting complaint but we always try to treat the cause of the problem. By treating the cause of the problem we may, in future keep the problem occurring for a very long time. This is key in Osteopathy.treat the cause and not the symptom.
There are many physical techniques that we can use to help you body heal itself but we will also where applicable give you lifestyle advice in regards to you dietary habits, sleeping habits, relaxation techniques and more. We look at you as the whole person to get you back to full health.
---
Reviews and Ratings
We do not have any reviews about Chingford Therapy Clinic available right now.