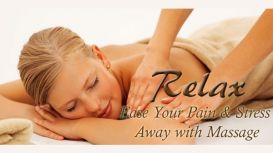 We are focused on providing high-quality massage services with the highest levels of customer satisfaction & we will do everything we can to meet your expectations.
We open from 9AM to 9PM. Monday to Sunday.
Deep tissue massage

Head & should massage

Reflexology massage

Full body relaxing massage
Prices:
£30/half hour

£40/60mins

£65/90mins
Hot drinks and shower facility available.
With a variety of offerings to choose from, we're sure you'll be happy working with us. Look around our website and if you have any comments or questions, please feel free to contact us. We hope to see you again! Check back later for new updates to our website. There's much more to come!
Services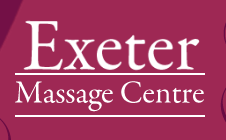 Schedule an appointment with us at 07424 769053 or 01392 848565.
You may know what you want or just that you need to relieve stress, aches and pains or simply relax. Whatever your situation, Exeter Massage Centre in Exeter, Devon has the right Chinese massage treatment for you. We provide several different treatments for you to choose from that include:
Essential oil massage.
Foot massage.
Head massage.
Relaxing massage.
Sports massage treatment.
Photos
Gallery

Reviews and Ratings
Colin Johnson, Wisbech, Cambridgeshire
Had many good massages here with pleasant and friendly girls. However had too many bad experiences to recommend or revisit again. Have attended a booking to find it has been given to someone else, a waste of travelling and time. Told it has been one girl working only to find it was someone else. Been told that I could have a one hour massage but after 30/40 minutes the next booking is inside reception and the girl leaves you to persuade him to wait a few minutes. No heat in room at first appointment in winter. One girl attempted to overcharge. Finally the last few weeks the response time for your booking request has taken over an hour. Thought massages were to relax you.
Colin Johnson, Wisbech, Cambridgeshire
Some months ago I rated this as poor (one star). Since then service has improved, and communication is now first class. Seems this is a company that cares for its reputation and I do not hesitate in giving 5 stars.