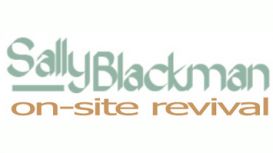 Based in Chesham, Bucks, Sally has a treatment room at Laceys Yard, High Street, Chesham, Bucks. Sally says: My particular area of interest is working with the energy (or Chi) that flows through us all as I firmly believe that a balanced body with free-flowing Chi leads to good health. My favourite saying is: 'To administer medicine after an illness begins is like digging a well after becoming thirsty or casting weapons after battle has been engaged.'
Which is a posh and mystical way of saying 'prevention is better than cure'! The human body has amazing capabilities for self-healing and if we engage with our own bodies, listen to them and work with the natural rhythms of both the body and the seasons, we can affect real changes to our overall health and wellbeing. Having regular bodywork helps with this process of reconnecting and gives you an oasis of peace in a busy world.
---
Reviews and Ratings
We do not have any reviews about Sally Blackman available right now.