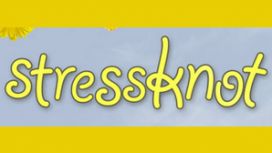 Sport and remedial massage involves the use of massage, soft tissue manipulation and exercise advice to reduce physical aches and pains, whether they're caused by sport, injury, or simply the stresses

of modern life. Its wide ranging benefits can also help a variety of medical conditions. I run regular clinics in Hersham, Walton and Weybridge. Please contact me to book an appointment. I am fully qualified and insured allowing you to be completely stress free for your treatment.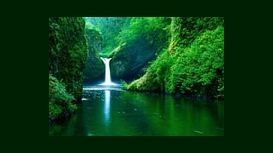 Sue MacHorton, a professional and highly qualified masseuse, located in Weybridge, Surrey offers a variety of massage treatments in a peaceful, warm and friendly environment. Aches and pains, tension

and stress can all be soothed away by an unwinding and relaxing holistic massage. Situated conveniently for A3, M25 and Heathrow, offering easy parking and close proximity to local transport.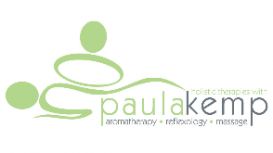 Paula Kemp is the owner of Holistic Therapies with Paula Kemp, where she runs a busy practice from a dedicated therapy room in her home. Paula interest in this field started when her then Boyfriend

(now Husband) damaged his back whilst lifting a heavy item and suffered a bulging disc.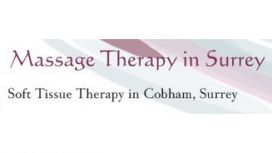 I hope you can find everything you need. I run a professional massage therapy clinic & private practice in Cobham, Surrey specialising in Bodywork & soft Tissue work i.e Sports Injuries Treatments

(sports massage, sports physio, sports injury treatment, ultrasound, strapping & taping, Rehabilitation) as well as other holistic massage therapies & treatments.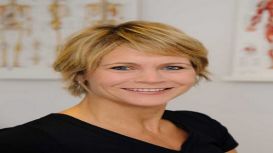 Hi, I am Malin. I am Swedish and am a qualified Sports and Remedial Massage Therapist in Cobham, Surrey. I have always led an active lifestyle enjoying the outdoors for running and horse riding as

well as taking my dog for long walks in the woods. I am keen to keep fit and healthy as well as having regular massage treatments to prevent injury. My passion is to to help others feeling better and more balanced as well as recovering from injuries quicker.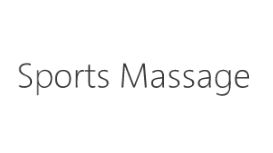 This enables them to diagnose aches and pains or sports injuries much faster (as they know where the stresses will tend to build), to set sports specific rehabilitation exercises, and ultimately, to

have a stronger understanding of your need to get back to full fitness as soon as you can! I work in a variety of clinic locations, and am happy to refer you to my professional colleagues if I feel you require additional treatments or I do not travel to your area.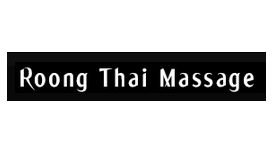 Sisadee offers a range of quality, authentic Thai Massage treatments for both women and men. Across Asia nearly everyone regularly visits a Thai massage spa as part of their routine healthy living.

Sisadee has created, a welcoming setting where you can take your time, unwind fully and enjoy a relaxing massage.
We offer a comprehensive range of natural therapies, which includes many types of relaxation therapies as well as clinical treatments for your well being. At the natural therapies clinic we offer a

variety of complementary therapies, providing the individual with a choice in the way they would like any imbalances or injuries to be treated. The therapists at our clinic work hard to ensure that treatments take place in a relaxing and calming environment.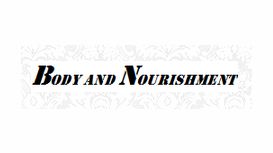 Nutritional therapy combines nutritional science with an individually centered regime to promote optimum health and combat a variety of health problems. Nutritional therapy recognises each person as

an individual not just a set of symptoms and understands how the food we eat has an impact on the way our bodies function.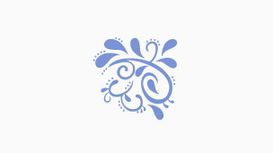 The central principle of Ayurveda is that every person has a unique constitution and to stay healthy, this constitution must be kept in balance. Ayurveda is prevention-oriented, is free from harmful

side-effects, treats the root cause of a disease rather than just the symptoms and shows the perfect way to live in a harmony with the laws of Nature.