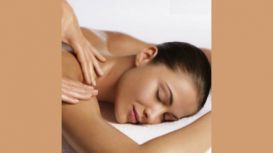 My treatments are designed to help you relax, rejuvenate and de-stress. All my treatments are tailor made for you - the individual - to ensure you enjoy your treatment and get what you want from it. I

work from wither my treatment room in Ickenham, Middlesex, or am available to visit within a 10 mile radius. All of my oils that I use and create for you are 100% organic. Let me relax and de-stress you as the therapeutic effects of my massage takes over.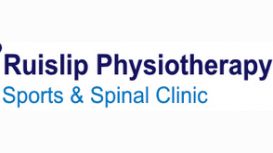 At Ruislip Physiotherapy, we aim to treat you better and help you stay that way. We treat a variety of conditions including back, neck and joint pains, sports injuries, soft tissue injuries,

osteoarthritis and much more. We use a combination of treatment techniques varying from acupuncture, ultrasound, exercises, traction and Pilates to hands on treatment such as massage, mobilisation and manipulation. More information is available on our musculoskeletal treatments page.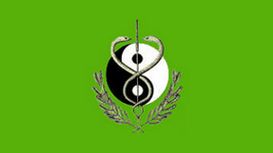 Acupuncture should become more widely available on the NHS and family doctors should be trained in some of its techniques, a BMA (British Medical Association) inquiry has concluded. The therapy has

proved effective in treating back and dental pain, nausea and vomiting, and migraine, the BMA's Board of Science and Education has found after a two year study.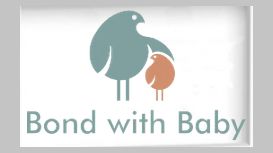 We offer classes for baby massage and baby yoga these will run in a 5 week Massage course and a 4 week Yoga course. This includes weekly handouts and a certificate upon completion. Classes are limited

to 8-10 parents and babies for Baby Massage and 6-8 for Baby Yoga. We also offer an at home service where we can teach Mum and Dad, the techniques needed to enhance playful interaction and communication between parents and baby. Another service we offer is Dad only classes.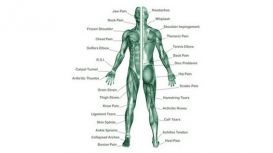 remedialsportsmassage.co.uk
Sports massage therapy helps alleviate the stress and tension that builds up in the body's soft tissues during physical activity. Massage can break down adhesions quickly and effectively. You don't

have to participate in sport to get benefit from Sports massage. Whether you have a physically demanding or sedentary job, or if you are pushed to the limit posturally, aches and pains happen.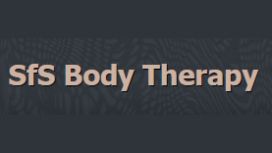 In an age of technical and, at times, impersonal medicine, massage offers a drug-free, non-invasive and human approach based on the body's natural ability to heal itself. In brief, massage therapy can

be helpful for stress relief, pain, stiffness, blood pressure control, sports-related injuries and boosting immunity. Anyone at any age or lifestyle can benefit from this natural therapy, while enjoying the most thoroughly relaxing and rejuvenating experience imaginable.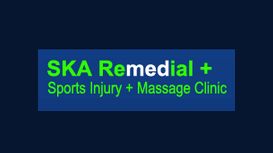 My core aim is to get your muscles functioning better, return your natural body balance and increase your performance levels. I pride myself on helping people to achieve results. I believe that

reaching your health goals should be affordable and effective, and, that this should be available to everybody. Massage is often underrated despite it's positive impact. We tend to reach for pills, supplements, home remedies and even wait endless weeks to rectify aches and pains.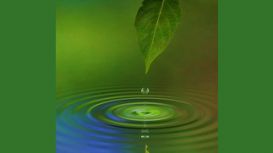 alternativesnorthwood.co.uk
Alternatives in Northwood has been established since 1993 and offers a wide range of Complementary Therapies with fully qualified and experienced practitioners, including Osteopaths, a State

Registered/HPC Podiatrist / Chiropodist, Several Counsellors, Acupuncturists, Massage and Reflexology Therapists, a Pilates Teacher and a Champney's trained Beauty Therapist.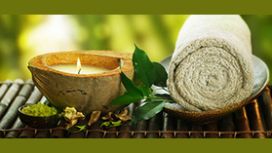 Our THAI MASSAGE provides therapeutic and relaxation massage therapy services that help you Improve your circulation and free the body from blockages. Our head therapist is a Thai Massage and Foot

Massage Instructor, Rose has been practiced for 15 years, but have had a passion for massage since childhood. Rose is a certified advanced Thai massage from IPTA and received Thai Massage Trainer at Thai Massage Academy.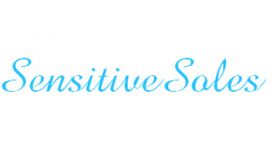 Such a lovely massage thank you! I especially enjoyed the leg massage, and I left feeling very relaxed and clear-headed afterwards. Then I slept like a log. My back and neck feel less tense today.

Sensitive Soles offers Reflexology and Massage in the comfort of your own home in and around Pinner and Wanstead or in a local therapy room.