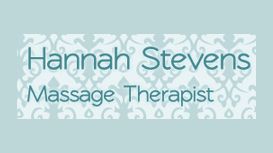 massagetherapysussex.co.uk
I studied Sports Massage with the University of Teesside and I have a UCAPD in Massage. I have worked for Hastings United of the Ryman League for the past year, ensuring that the players were fit for

every game, whilst dealing with the subsequent injuries and problems they invariably sustained. I developed an interest in Sports Massage after suffering a horse riding injury and needing sports massage myself. I found it very beneficial and I wanted to be able to help others through their injuries.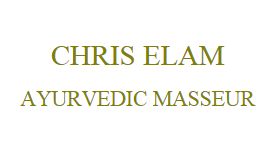 In a world geared towards self achievement and haste, there is minimal information available on how to truly be well, how to slow down and take a step back from the pressures of the world. Ayurveda

(the knowledge of life) is steeped in history; it is the oldest, most holistic medical system available on the planet, originating in South India, with many branches reaching out from its well-rooted tree of knowledge. Massage is one particular branch, which can aid the body mind and spirit.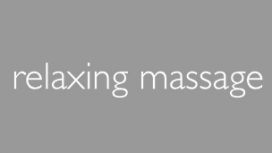 My name is Theo and I offer holistic massages to raise funds for disabled children in various orphanages on the island of Flores in Indonesia. All profits of your massage are donated to charity, so

treat yourself to a massage whilst helping others! For more than 25 years I have taken and given massage trainings in the Netherlands, United States and Thailand, and over the years I have developed my own style of massage.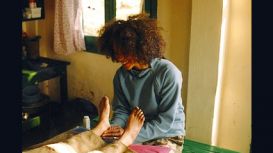 paularobertsreflexology.co.uk
I have over 13 years experience working in both the UK and Internationally and often incorporate the use of a range of complementary remedies to gain the best results from a course of treatments. I'm

passionate about natural health and the benefits of a holistic approach to treatment, which has led me to develop my own unique methods incorporating reflexology, massage and relaxation techniques. I have 3 children and used reflexology through each of my pregnancies.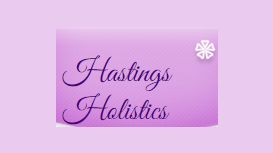 I offer a service that is tailored uniquely to you - it will be what YOU need it to be. Choose from Reiki, Natural Lift Facial Massage, Swedish Massage or a simple Back, Neck & Shoulders, with Hot

Stones if you fancy! Each treatment is relaxing and will ease aches & pains. Holistic Healing has helped to turn my life around and continues to help me so I have personal experience of its benefits.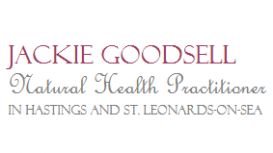 I moved to the UK from Australia in 2003, working as a veterinary nurse from the early 1990's, specialising in emergency & critical care. I have always shown a keen interest in holistic therapies and

natural health, which inspired me to do my first diploma in Reflexology soon to follow a second diploma in Indian Head Massage, both studied here in the UK. I have qualified in Maternity & Fertility Reflexology in December 2011 with well known and respected midwife/reflexologist Susanne Enzer.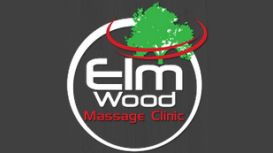 elmwoodmassageclinic.co.uk
I first saw Kerry's advert over a year ago now, and initially went for a remedial massage, which was fantastic, and I was extremely impressed with her wealth of knowledge and great massages. My

partner followed suit, and started visiting Kerry for treatment on his back, which he had suffered with for many years, and my eldest son, who is heavily into running, found Kerry's treatment a great aid to his.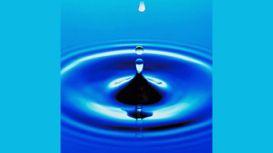 puremassagehastings.co.uk
Through concentrated, specialized massage techniques and stretches I will help you to work with your body to restore mobility. My clients typically find their movement is improved sometimes fully

restored without needing surgery. Chronic pain and movement limitation mean that you enjoy your life less. We find what is wrong and we also find out what you want to be able to do physically.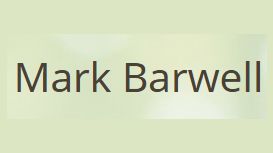 I work with several techniques such as Reiki, Shamanic Healing, Shiatsu, Massage and Tarot to provide a framework for us to work together to address your needs. This site contains details about the

healing treatments and self-development courses that I offer as well as information about myself and my background. If you want to be kept informed about events and courses as well as the latest news and relevant information, please visit my Facebook page or follow me on Twitter.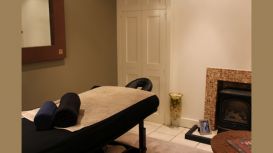 You will be situated on a large, comfortable massage table beneath soft towels, whilst I am treating your skin with premium, unscented oils and working on your musculature. Techniques in Holistic

massage are derived from classic Swedish style of massage.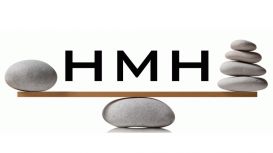 Holistic Massage Hastings `Studio dedicated to well-being and personal development offering Californian Massage / Deep tissue, Lomi Lomi / sacred hawaiian massage, Tibetan singing bowls / Sound

therapy , Guided Sound Healing Meditation Hastings and East Sussex.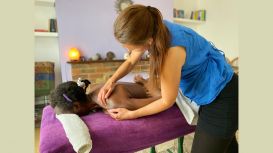 Highly intuitive, professional, & award-winning Massage Therapist and Insight Healer based in Hastings.