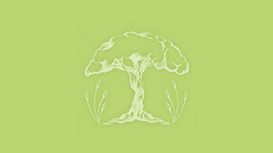 We muddle along the well trodden path of juggling work-life, child rearing and having fun along the way. Craniosacral therapy is a gentle, hands-on, whole body approach that has arisen from osteopathy

but uses no force. It can be a powerful way of helping the body's natural capacity for self-healing and repair - dealing with the source of the problem and the body as a whole.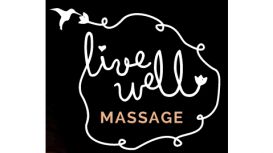 Massage is to the body what meditation is to the mind. Both subtle yet profound practices that work gently and cumulatively in ways we may not even notice. We needn't do anything but breathe and come

back to the present moment to experience the profound benefits. It is akin to dropping a stone into water - the point at which the stone hits the water is small but the ripple effects are wide. Massage is the same, the point of touch can be small but the effect on our bodies systems is wide.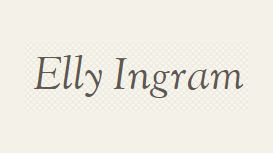 I offer a mobile holistic massage service in, and around, Kington, Herefordshire and have an MTI Level 4 Professional Holistic Massage Diploma. I am fully insured and am a registered member of the

Massage Training Institute and the Complementary & Natural Healthcare Council.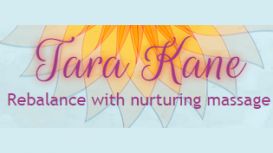 If you're looking for massage therapy in Hereford or Ledbury, I offer creative, intuitive, three-dimensional massage which is completely centred on you. Whatever your reason for seeking massage

therapy, my person-centred approach will ensure that you receive the most appropriate treatment for you on the day. My name's Tara Kane and I live and practice massage from my practice room in Monkhide, Yarkhill just 7 miles East of Hereford and 10 miles from Ledbury.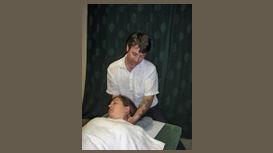 deeptissueholisticmassage.com
Hello, I am Geoff, qualified in Remedial Therapy, Sports Massage, Advanced Deep Tissue Massage, Holistic Massage, deeply relaxing Therapeutic Massage, K-Taping, Ultrasound and Tens therapy. I aim to

offer a remedy to your aches, pains, stresses, injuries (as well as injury prevention), improve your sporting performance and ability, improve flexibility and range of motion, gain better sleep and general well being.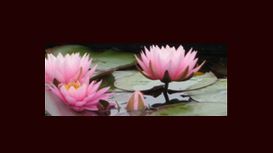 Traditional Chinese Medicine (TCM) is among the oldest healing practices in the world. It has been in China and other Asian countries for more than four thousand years. It is a comprehensive medical

system with its own principles, diagnostic methods and therapies. TCM views the body as an organic whole with a network of meridians connecting and coordinating the internal organs, Qi ('chi' - Vital energy), blood, body fluids, muscles, bones, tendons and skin.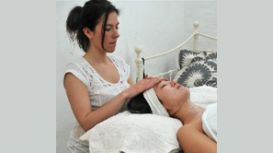 holistic-massage-and-beauty.com
Hello, I am Natalie a qualified Holistic Massage and Beauty Therapist based in Neals Yard Remedies Hereford. My Complementary Therapies qualifications, Swedish body massage, Aromatherapy, Organic

facials, Reflexology and Indian head massage, were gained at the Hereford College of Technology in 2010 were I won an award for best practical therapist. The beauty treatments, Manicures, Pedicures and Waxing at The Carlton Institute in Cardiff.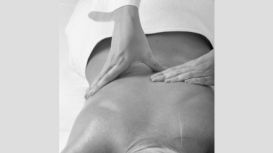 clarepricemassagetherapy.co.uk
Clare has been a practising massage therapist since 1993 and has a wealth of knowledge and deep understanding of the body. She is passionate about working with people to help ease their physical,

emotional or stress related issues to relax the body and mind, and relieve the stresses and strains of everyday life. Clare realised the deeply profound effect that massage and therapeutic touch can have after seeking help with her own neck and shoulder problems.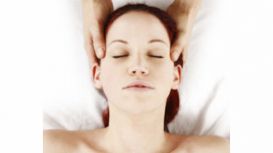 Craniosacral Therapy is very gentle but deeply healing. It is not a form of massage and does not involve any direct manipulation. The therapist uses a very light touch to listen deeply to the clients

system in a similar way to a counsellor listening to a clients words. This promotes feelings of deep relaxation, stillness and acceptance which help the body, mind and spirit to re-balance themselves.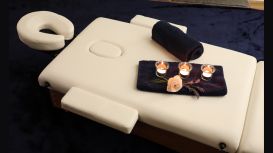 Relax… unwind… de-stress… Fully qualified male masseur providing relaxing full body massage for guys needing some time out to unwind from the world in a peaceful environment.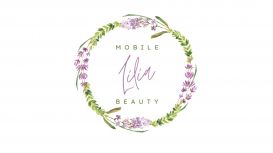 My name is Lilia and I'm a fully qualified and insured mobile beauty holistic therapist working around Kington and surrounding areas. I offer a variety of treatments such as Swedish massage, relaxing

therapeutic massage, advanced deep tissue massage, and hot stone massage.