Recommended Massage Therapists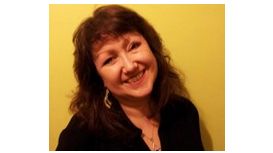 Bodywork, full body assessment and manipulation can relieve pain, increase strength and improve mobility. Mindset work - including cognitive therapy approaches, meditation and letting go of outdated

limiting beliefs can help you see life in a new and exciting way. Hearty congratulations to all my Marathon and Half Marathon Runners for all your achievements - you are awesome!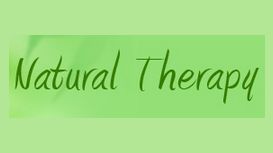 Natural Therapy Studio offer intensive accredited & insurable courses in Massage, Holistic Therapy & Beauty. We are accredited and recognised by the UK governing bodies the CMA, IICT & the Guild of

holistic therapists, with accreditation by insurance companies ABT, PBD & Westminster Indemnity. And insurance though Towergate, Balens & more. Our aim is to train students to a very high standard to produce excellent therapies for the future.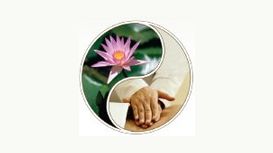 I use organic and therapeutic oils from Neals Yard to provide a fully complementary and indulgent body treatment. Liz Simmons is an experienced sports massage therapist offering professional

treatments to enhance health & well-being; I believe in working with the body as a whole to enable pain free strength, movement & function.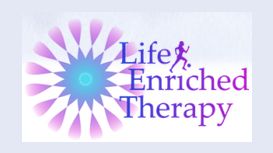 We are an established massage and complimentary therapy practice situated conveniently for Brighouse and Huddersfield. Brenda Jerome, the proprietor, is a fully qualified and fully insured therapist

with over 12 years experience. She is a member of the Independent Professional Therapists International (IPTI) and was trained in London by some of the masters of her profession.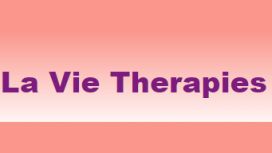 Paula Barratt is a Qualified Massage Therapist and Reflexologist, Bowen Therapist. Paula's Reflexologist qualification is from the International Institute of Reflexology, IIR International Institute

of Reflexology is the only reflexology school licensed to teach the Original Ingham Method ® www.reflexology-uk.net.
We offer a comprehensive range of natural therapies, which includes many types of relaxation therapies as well as clinical treatments for your well being. At the natural therapies clinic we offer a

variety of complementary therapies, providing the individual with a choice in the way they would like any imbalances or injuries to be treated. The therapists at our clinic work hard to ensure that treatments take place in a relaxing and calming environment.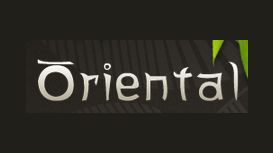 Oriental Massage offers a full range of Chinese, Thai, and full body massages. Our team of asian masseuses are changed every two weeks and are fully trained in Thai and Chinese massage styles. We

offer booked and walk in appointments and operate from 9.30 am to 9pm in all our locations every day, except for Sundays where we are open 11am to 9pm. All our locations are close to convienient parking, which is free in Camberley and Alton.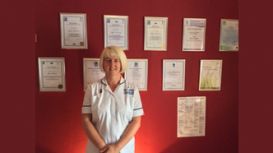 My name is Jayne, I am a fully qualified and insured therapist who has also undertaken the necessary first aid training (Trained at the Academy) with an ITEC Level 3 Diploma in Complementary

Therapies, incorporating the following treatments. I started my career in the banking industry working full time until we decided to start a family, then I became part time to enable me to spend more time with my partner and my three children.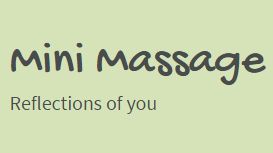 purereflections-babymassage.co.uk
Touch is a newborn's first language. Baby Massage allows you to express emotional affection towards your baby and fulfils your baby's need for physical contact. During the course you will be taught

various massage techniques covering the whole body which can help reduce common problems in early development and can enhance the general well being of carer and baby. During a session all your baby's bodily systems are stimulated, including the digestive and nervous system and immunity is boosted.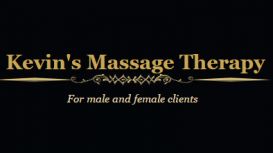 kevinmassagetherapy.co.uk
My approach to massage is professional, respectful and aims to meet your individual needs and preferences. I use warm oils, and offer a combination of softer, lighter massage with firmer, deep tissue

strokes, normally associated with classic Swedish, deep tissue and sports injury massage. Cast aside your discomfort, worries and aches.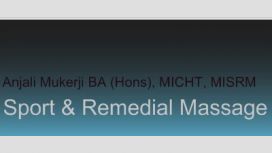 sportandremedialmassage.org
Sport & Remedial Massage therapy is a system of deep massage and stretching techniques applied to the body's soft tissues (muscles, tendons, ligaments) to 'remedy' a problem. Therapists are trained in

Anatomy and Physiology so that they can try and discover the cause of that problem and how it can be corrected and avoided.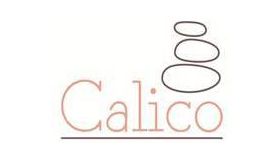 calicopregnancymassage.co.uk
Pregnancy massage is suitable any time after you've had your twelve week scan and is reported to have a number of benefits for you and your baby. More information on these can be found here. I work in

and around the Leeds and West Yorkshire area and to make things as simple as possible for you, I offer a mobile service so that you can enjoy the treatment in your own home or workplace.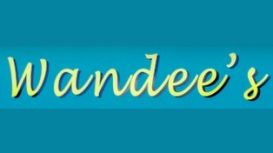 Massage is a therapy with records dating back to Egyptian times some 4,000 years ago. Evidence has also been found in ancient civilizations that include Roman, Greek, Indian, Korean, Japanese and

Chinese. At Wandee's we concentrate our therapies based on oriental massage techniques. Indeed, Thai massage (Nuat phaen Thai) is a fusion of Indian and Chinese massage styles and these are reflected in the treatments that we offer.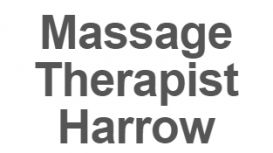 Massage is a healing modality that addresses injuries received through sport, work or general wear and tear of the body. If you have one massage per month, you will enhance your life through investing

in your health. You will be more happy and relaxed and research shows that you will have a stronger immune system, fewer colds and other stress related immunity issues.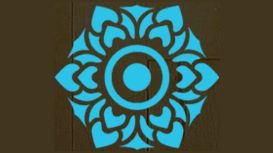 Pakamas Thai Massage is a calming retreat in the heart of Derry/londonderry, where you can relax and unwind, away from the stresses and strains of life. Take an hour away from the hustle and bustle of

your day-to-day routine, to enjoy an AUTHENTIC massage treatment from our excellent staff of experienced thai masseurs. Our professional staff of native Thai ladies are skilled in many treatments and therapies, designed to take away your aches, strains and pains.